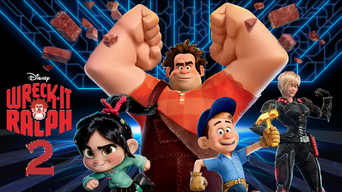 Wreck-It Ralph 2 is an upcoming 3D computer-animated comedy film produced by Walt Disney Animation Studios and directed by Rich Moore. It will serve as the sequel to "Wreck-It Ralph". 
Sarah Silverman and John C. Reilly assured Moviehole that Wreck-It Ralph 2 is on the way, Moore already has plans to include one icon of the video game industry in the next movie: Mario, "We'll really come up with something good for Mario to do [in the next film]", says Moore. "To be able to present him in the sequel, would be great."
Interview
In an interview on October 25, 2012, director Rich Moore said that he and Disney have ideas about a sequel that would bring the characters up to date and explore online gaming and console gaming. Moore stated that many of the crew and voice cast are open to the sequel, believing that they have "barely scratched the surface" of the video game world they envisioned.
Characters
Cameos
Main article: List of cameos in Wreck-It Ralph
Possible plot
In a few interviews, Rich Moore has revealed some of his ideas for the sequel's storyline. 
One idea he mentions includes expanding the gaming universe onto different planes. He particularly makes a point on including mobile and online gaming, believing it would be "great to work in a story about those types of games that are so prevalent, contemporary and part of today's culture."
Another possible plot point Moore brought up was the possibility of Ralph and the gang meeting other versions of themselves, from other arcades or more modernized platforms. It is unknown if Mario or Tron, two cameos scheduled to appear in the sequel, will have an important role in the film. 
Confirmed Voice Cast 
Production
According to Rich Moore, the first film "barely scratched the surface" of the video game world he and the developers envisioned, and a sequel to Wreck-It Ralph is currently being discussed. Mario and Tron have also been confirmed to make cameos in the sequel.
The idea of a sequel holds interest for a lot of people involved with the original film, including the artists, technicians, and voice actors, but as it is still in its beginning stages, most details about the film are currently unknown. If the film is greenlit and confirmed, it will be Walt Disney Animation Studios first sequel to be theatrically released since The Rescuers Down Under.
Community content is available under
CC-BY-SA
unless otherwise noted.